And now, the country's State Property Agency has announced it will be giving away over 100 historic buildings across -- including farmhouses, monasteries, towers, and even a few castles -- to anyone willing to commit to turning the properties into cool tourist destinations like hotels, restaurants, or spas.
Get thee a business proposal stat.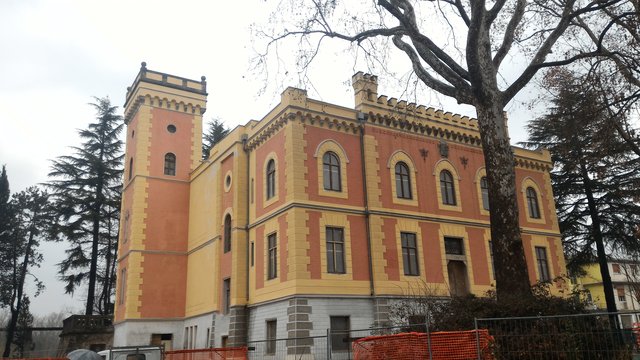 The deal, which applies to a total of 103 mostly unused or abandoned public and prvate properties all over the country, is part of a larger effort to encourage visitors to explore beyond the major cities and otherwise overcrowded tourist destinations. The buildings and land won't cost the lucky recipients a thing, but there is a catch catch: in exchange, they must agree to renovate or restore the property, ultimately transforming it into something that draws people to the area.
The majority of the locales are situated off the beaten path, and in some cases are quite literally located along the particular walking or biking trails. In terms of architecture, you have your pick of everything from schoolhouses and former convents, to farmhouses and old defense towers, to old post offices and yes, even a few stunning medieval castles. A great deal of them are in disrepair, so you'll need to be ready for some potentially pricey rehab projects.
To score your own little slice of Italy for free, you'll need to do a lot more than cobble together a half-assed Powerpoint presentation. The group is looking for applicants with a clear plan, and are targeting entrepreneurs under 40. To be clear, you won't be allowed to commandeer one of these properties and restore it just for private use -- the building and land must be designed to attract tourists (although the parameters for what it could be are pretty wide open). If your proposal is chosen, you'll secure the rights to the property for nine years, with the option to re-up for another nine after that. Also, according to a report in The Local Italy, standout proposals could be awarded extended leases of up to 50 years.